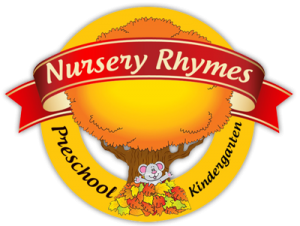 The overall mission of Nursery Rhymes is to provide young children with the very best Pre-school experience possible. This means providing a diverse curriculum within a warm, loving, and caring atmosphere so each child can develop to his or her full potential.

We believe that each child should leave Nursery Rhymes with an appetite for learning and the self-confidence to achieve their goals throughout their academic years and beyond.
Nursery Rhymes is a state licensed child care facility and Nursery Rhymes Kindergarten is registered with the State of New Jersey Board of Education.
Debra Latona

Owner/Director

Mrs. Latona and her husband Peter, purchased Nursery Rhymes in 2002. Ms. Debbie is a graduate of William Paterson College. She has a degree in Early Childhood and Elementary Education and is certified to teach Pre-K through 8th grade.

Ms. Debbie began her teaching career as the Pre-K4 teacher at the Playmate School in Honolulu, HI. She later worked in several schools in the area as a head teacher and director while raising two children. In 1989 she opened Playmate Too Child Care Center in Lodi where she taught Pre-K4 and is still the Director.

Playmate Too is now her infant-toddler center specializing in children from 2 months to 2 ½ years.

Ms. Debbie is the grandmother to five beautiful grandchildren all of whom have or still attend her centers.

Danielle Bundrick

Assistant Director

Ms. Danielle received a BA in Communications from Rutgers University and a Master of Arts in Teaching from William Paterson University.

She was the toddler teacher at Playmate Too Child Care Center for two years. She was a teacher's assistant in Ridgewood and taught as a first-grade teacher for the New Milford School System before coming to Nursery Rhymes in 2008 to teach Kindergarten.

Ms. Danielle has now taken over administrative duties for Nursery Rhymes and Playmate Too.

Ms. Danielle is married and has three daughters.
Lindsay Naddy

PreK-4/Kindergarten Teacher

Ms. Lindsay joined the staff in 2012. She is a graduate of Montclair State University and is a certified elementary school teacher for grades K-5. Ms. Lindsay started at Nursery Rhymes as head teacher of the part-time PreK-4 class then took over our full time PreK-4 class. She has also taught our Kindergarten class. Ms. Lindsay's other experience includes student teaching in a Fort Lee Kindergarten as well as substituting for various grades in the Saddle Brook School District. She also has several years, experience working with special needs children.

Barbara Gorab

Toddler Teacher

Ms. Barbara joined the Nursery Rhymes staff in 2009 as a teacher's assistant and co-teacher in the Toddler Class. In 2010 she took over as the toddler teacher at Playmate Too. She returned to Nursery Rhymes in 2011.

Ms. Barbara studied computer science at Kean University. Her previous experience is as a substitute teacher, an instructor for community based Early Childhood courses such as "Mommy and Me", Evening Story Time", "Fun Time Friday", and "My First Camp".

Ms. Barbara is married and is the mother of three grown children.

Dana Orlik

Pre-K3 Teacher

Ms. Dana began as an afternoon assistant at Playmate Too Child Care Center while a senior in high school in 1989. She continued on as an assistant teacher and finally became the PreK-3 teacher and was certified as a group teacher by the state of NJ after receiving her degree from Bergen Community College.

Ms. Dana was transferred from Playmate Too to Nursery Rhymes to take over as the full time PreK-3 head teacher.

Ms. Dana is married and has two boys who are both graduates of Nursery Rhymes Pre-School and Kindergarten.

Crystal Reynolds

Classroom Assistant

Ms. Crystal has been working at Nursery Rhymes since 2008 as a classroom assistant. She has also worked at Playmate Too for many years. Ms. Crystal works in the PreK-3 class.

Ms. Crystal is married and has 3 wonderful children.

Michelle Latona

Pre-K4 teacher

Miss Michelle has her Master's in Social Work from Monmouth University.   She started working at Nursery Rhymes in 2008 before starting her career in Social Work. She has experience teaching children from 4 years old to preteen.  She returned to the Nursery Rhymes staff this year working once again with Miss Lindsay. Miss Michelle is also a graduate of Playmate Too.

Jared Orlik

Assistant

Jared Orlik currently attends Felician College. He is the son of Miss Dana Orlik. Jared is our "Guy Friday" at Nursery Rhymes, with many duties, which includes maintenance and repairs for both centers, as well as a number of other duties.

Kacie Smeallie

Pre-K3 teacher

Ms. Kacie has her CDA certificate from Bergen Community College and continues to build her knowledge through continuing education opportunities. Ms. Kacie started her career in early childhood education over 17 years ago at Playmate Too, moving her way up from an assistant, then co-teacher to having a classroom of her own. Ms. Kacie is a mother to two beautiful boys.

Christie Tsigounis

Classroom Assistant

Ms. Christie is a returning staff member of Playmate Too and Nursery Rhymes. She has many years, experience working with children ages 2 and 3 years old. She is also a mother of 2 beautiful daughters.

Miss Mita

Classroom Assistant

Miss Mita has been an employee of Nursery Rhymes for over ten years. She has many years-experience working with children 18 months to 3 years old. Miss Mita is a mother of two grown daughters.

Miss Adriana

Classroom Assistant

Miss Adriana has been at Nursery Rhymes for four years working with children from 2 ½-4 years old. She is currently in the process of receiving her CDA. Miss Adriana also has a daughter who is a graduate of Nursery Rhymes.